If you're like me, you enjoy spending time in your garden all year long. Although the weather is turning cooler, it's not too late to plant a fall vegetable garden in Alabama. In this blog post, I'll share some tips on how to get started. So if you're looking for something to keep you busy in the coming weeks, planting a fall garden is a great option!
What to Plant in Your Fall Garden
Some of the best fall vegetable garden crops include leafy greens and cruciferous vegetables. Leafy greens like lettuce, spinach and kale are fast-growing and can be harvested just a few weeks after planting. Cruciferous vegetables like collards, cabbage and broccoli are also great for fall gardens. They take a little longer to mature than leafy greens but are packed with nutrients.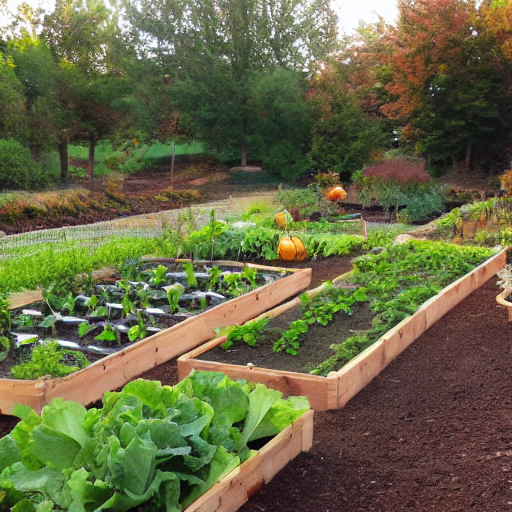 Broccolli
Brussels Sprouts
Cabbage
Cauliflower
Collards
Kale
Lettuce
Mustard
Onion
Pac Choi
Spinach
Swiss Chard
When to Plant Your Fall Garden Crops
The best time to plant your fall garden crops in Alabama depends on the type of crop you're planting and the soil temperature. Leafy greens and cruciferous vegetables all have different planting and harvest times. For leafy greens, the best time to plant is September, October and November. For cruciferous vegetables, the best time to plant is September and October. Frost can slow maturity or damage some crops. Frost can also significantly increase the intensity and flavor of many fall vegetable crops.
How to Plant Your Fall Garden Crops
Planting your fall garden crops is easy! Just follow these simple steps:
Prepare your garden bed by tilling the soil and removing any weeds or rocks.
Sow your seeds or transplants in furrows or rows at the recommended spacing for each crop.
Mulch around your plants to help retain moisture and keep weeds at bay.
Water regularly and fertilize as needed.
That's it! Just sit back and watch your garden grow!
Harvesting Fall Vegetable Crops
Broccolli – Most varieties mature in 60-80 days, but a few can take up to 100. Cut the center head out before the flowers begin to open. The side shoots will be harvest-able a few weeks later. Frost can damage the heads.
Cabbage – Varieties mature in 50-80 days with some taking up to 120 days. Each plant is only a single harvest by cutting the head out. Hard freeze frost can cause plants to begin to rot from the inside.
Collards and Kale – Can be harvested at any time. For a long and sustainable harvest, only remove the outer most leaves and the center will continue to grow new leaves. Cutting the center stem will terminate the growth of new leaves. The flavor intensifies with frost and plants can survive hard frost.